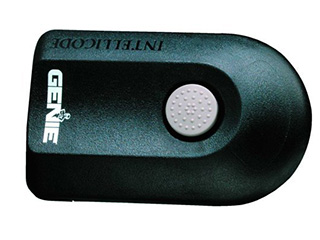 There are plenty of ways your overhead door can fail to work properly, but some occur more commonly than others. After seeing lots of the same issues coming up time and time again, we figured we'd share what a few of the most common garage door problems people should expect and how they can recognize them.
Misaligned Safety Sensors
All modern garage door opener modelsuse photoelectric "eyes" that detect obstructions in the door's path and prevent them from closing it if necessary. If these sensors are knocked out of alignment then they could be falsely detecting an obstacle, at which point the door won't close, or will start to but then reverse. This type of scenario can be the result of other issues, but it usually occurs due to misalignment of the safety sensors.
Dead Remote Control Batteries
We've all been there - the garage door doesn't move no matter what you do, and you can't work out why. Sometimes, and really more often than what you may expect, it could be something as simple as dead remote controlbatteries. Therefore, before you start checking every other part of the opener to find the source of the problem, make sure to check the batteries first.
Broken Or Worn Springs
Contrary to popular belief, theopener doesn't bear the full weight of the garage door; the springs are in charge of that, with some support from the cables. The immense strain these components are put under means they will gradually wear out the more you use your door and will eventually break. The cheaper they are, the less they'll last. Excessive squeaking noise and a sagging door are both telltale signs of spring related issues. Of course, a broken spring won't be hard to spot, as it will create a large BANG when it breaks, and your door will be completely inoperable. If it's open while that happens, it will probably slam down too.
One Obvious Solution
If you're experiencing any of the issues we mentioned, or any other problem, it's important youget the problem resolvedas quickly as possible. Our team at Garage Door Repair Burnsville can help; contact us today to schedule an appointment with our technicians.